Our award-winning team is based in Richmond and Charlottesville. We travel internationally photographing people, pets, and events.
We are actively photographing weekly in Charlottesville and Richmond.
Our Richmond studio address is: 3810A W. Hundred Rd., Richmond, VA
We have studio space near Charlottesville to accommodate our Cville clients
We also have a variety of locations to chose from for outdoor photos
Eichner Studios offers studio and natural light photography. Our team offers posed and candid photos capturing special moments. If you've been wanting a one of a kind photo, Eichner Studios can do it! If you desire for your photos to evoke emotions, many photo clients say our photos are "alive" and have feelings to them.

We are a member of the Community of Charlottesville Wedding & Event Professionals.
AWARDS AND NOMINATIONS
International Award- EDITOR'S PICK Photo.net [09/01/2017]- Whitney's Bridal Portrait, August 2017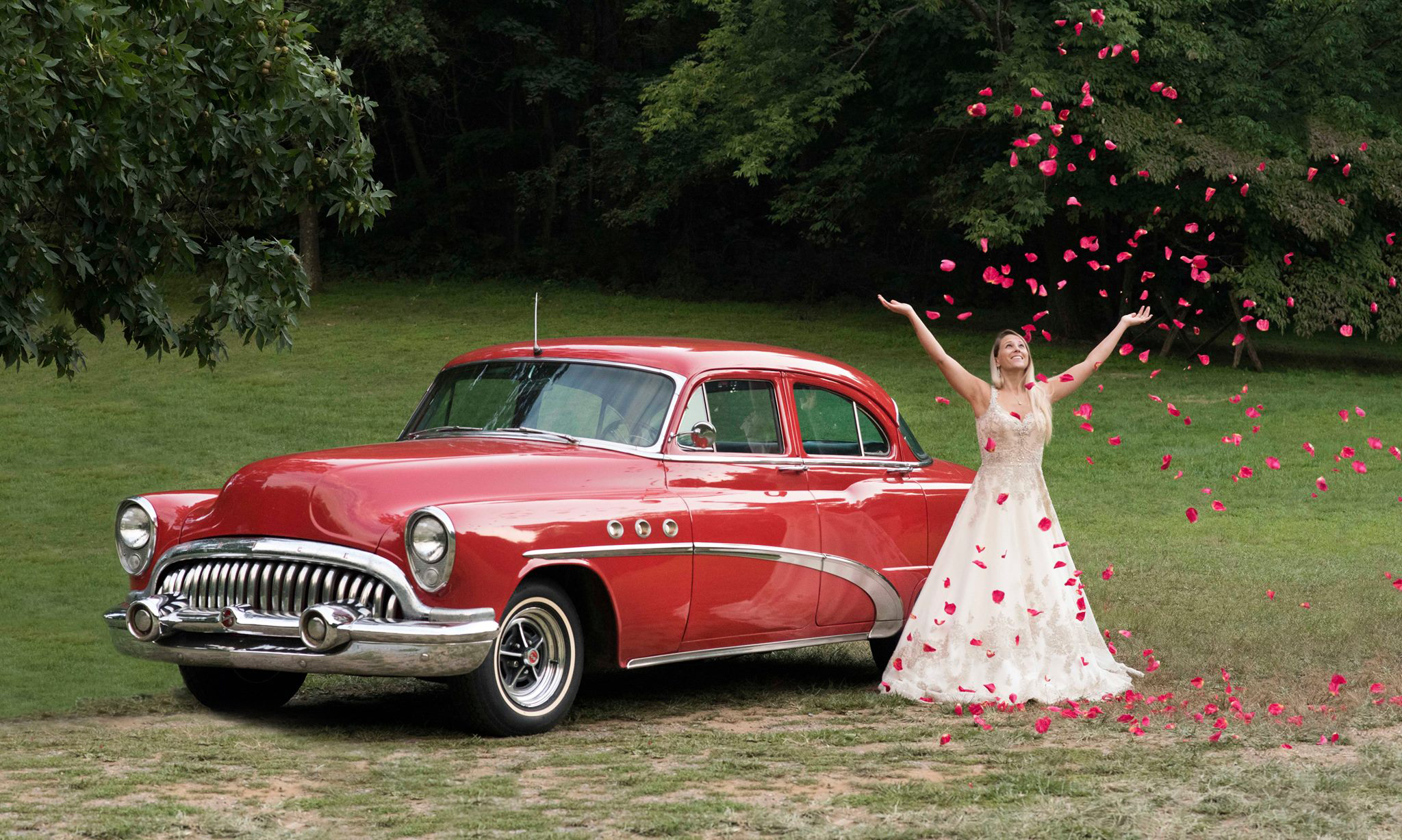 Nominated for the Best Wedding Photographer in the C-ville Weekly Newspaper (2015-2017)
Nominated for the The News Virginian Valley Favorites Award (2016-2017)
Thumbtack Best Engagement Photographer in Richmond of 2016 Award
Thumbtack Best Maternity Photographer in Richmond of 2016 Award
DISPLAYED IN
Sealed with a Kiss Bridal Gown Store, Charlottesville, VA
Andrew Minton Jewelers Store, Charlottesville, VA
DelFosse Vineyards and Winery, Faber, VA
Barn at Edgewood, Stanardsville, VA
FEATURED IN
Wine and Country Weddings (Fall 2018)
Black Nuptials (August, 2018)
The Appalachian Voice Newspaper (May-June 2018)
Fink's Jewelers Accent Magazine (May 2018)
The Wedding Planner Magazine of Charlottesville (2017-2018)
Hill City Bride (January 2018)
Wine and Country Weddings (April 2018)
Amanda's Touch (April 2018)
Zola (2018)
Sierra Club Richmond Virginia Chapter (2018)
Richmond Times (December 2017)
ABC 8 NEWS, WRIC, Richmond (December 2017)​
CBS19 NEWS, Charlottesville (October 2017)
C-ville Weekly Newspaper (2015, 2016, 2017)
Featured multiple times in Borrowed and Blue's Real Weddings (2017)
Mary Kay, headshots and events- photographed and edited for online use and printed use (2013-present)
Featured Borrowed and Blue Wedding Vendor, Charlottesville, Virginia (2016-present)
Featured WeddingWire Wedding Vendor (2015-present)
Andrew Minton Jewelers, (2014-present)
Project Healing Waters (2015-present)
Woodwork Career Alliance (2017)
One Sweet Wedding (2016)
The News Virginian (2016 and 2017)
Featured multiple times in Experience Charlottesville (2015, 2018)
Daily Progress Newspaper (2014)
Virginia Tech Magazine (2007) - Fashion student at Virginia Tech wins international design award
PROFESSIONAL MEMBERSHIPS AND POSITIONS
Charlottesville Wedding and Event Professionals, Virginia (2017-present)
Photographer for the Sierra Club, Richmond, VA (2017-present)
Staff photographer, The Wedding Planner Magazine of Charlottesville and Central Virginia, VA (2017-2018)
Professional Photographers of America Association (2014-present)
Photographer for the Charlottesville Photography Initiative​, Virginia (2014-present)
The Knot, (2016-present)
Zola Wedding, Virginia (2017-present)
Borrowed and Blue, Charlottesville, VA (2016-2017)
WeddingWire (2015-present)
Wedding Bee (2015-present)
​
BOARDS, COMMISSIONS, CIVIC
Photographer and volunteer, Ishan Gala Foundation, Charlottesville, VA (2014-present)​
Photographer and volunteer, Charlottesville Derby Dames, Charlottesville, VA (2018-present)
Photographer and volunteer, UpLevel OutReach, Charlottesville, VA (2018-present)
Photographer and volunteer, Arc of the Piedmont, Charlottesville, VA (2018-present)
Volunteer, UVA Children's Hospital, Charlottesville, VA (2018-present)
Volunteer, Chords 4 Kids, Charlottesville, VA (2018-present)
Portrait photographer and volunteer, Junior League, Charlottesville, VA (2018-present)
Photographer and volunteer, Work for Life, Charlottesville, VA (2018-present)
Photographer, Wildlife Center of Virginia, Charlottesville, VA (2018-present)
Photographer and volunteer, Keep Virginia Beautiful, Richmond, VA (2017-present)
Photographer and volunteer, SPCA, Charlottesville/Albemarle, VA (2017-present)
Photographer and volunteer, Covesville Community Day, Covesville, VA (2017-present)
Photographer and volunteer, Sierra Club, Richmond, VA (2017-present)
Photographer and volunteer, Wagging Tails, Charlottesville, VA (2017-present)
Photographer and volunteer, Potomac River Keepers, Richmond, VA (2017-present)
Photographer and volunteer, Ashton's Birthday Wish Coat Drive, VA (2017-present)
Photographer and volunteer, Hike It Up Blue, Autism Awareness, Madison, VA (2016-present)​
Photographer and volunteer, TOM-TOM Festival, Charlottesville, VA (2016-present)​
Photographer and volunteer, Ruritans, Covesville, VA (2013-present)
Staff photographer and volunteer, VFW, Madison, VA (2012-present)
Photographer and volunteer, Project Healing Waters, Madison, VA (2012-present)
Staff photographer and volunteer, VFW, Charlottesville, VA (2010-present)
Volunteer, SARA, Charlottesville, VA (2009-present)
Volunteer, Charlottesville Parks and Recreation, Charlottesville, VA (1994-present)
Photographer and volunteer, The Church of Jesus Christ of Latter Day Saints, Charlottesville, VA (1997-present)
Photographer and volunteer, Trinity Baptist Church, North Garden, VA (2015-present)
Photographer and volunteer, Trinity Presbyterian Church, Charlottesville, VA (2015, 2018)
Volunteer, THE LOOK3, Festival of the Photograph, Charlottesville, VA (2014-2017)
Photographer and volunteer, Hinton Ave. Methodist Church, Charlottesville, VA (2016)
Photographer and volunteer, Charlottesville Host Lions Club, Charlottesville, VA (2012-2015)
Photographer and member, Charlottesville Host Lions Club, Charlottesville, VA (2013-2015)
Photographer and volunteer, Albemarle High School, Charlottesville, VA (2000-2004)
Photographer and volunteer, The Miller School, Crozet, VA (2001-2003)